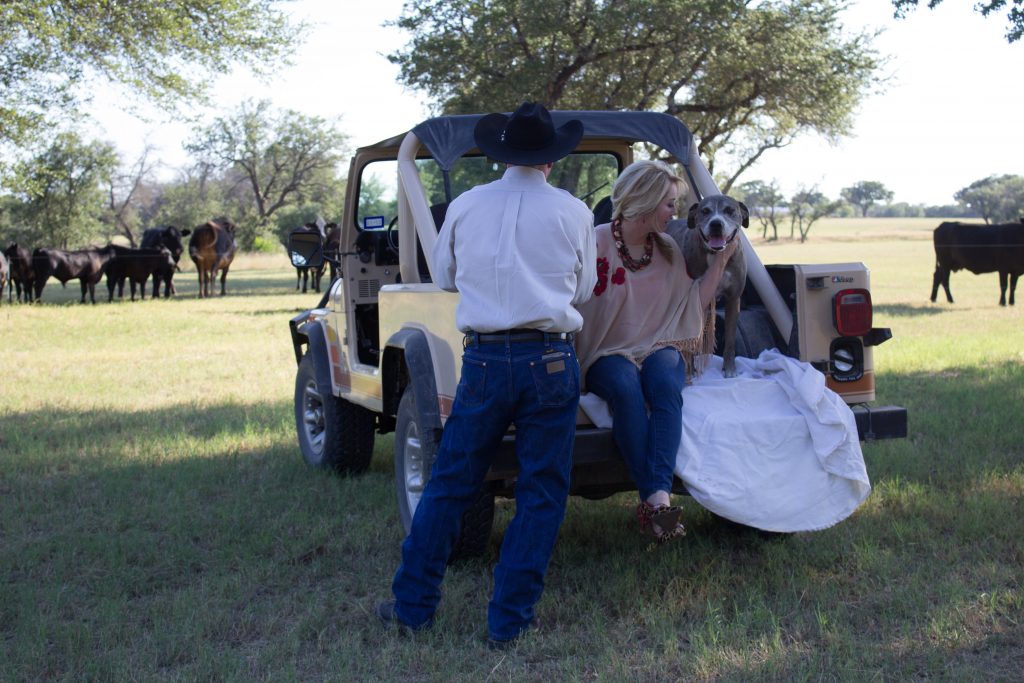 Hi there, welcome to my  crazy life with a cowboy, a cowdog and a whole mess of cow poop! Boy howdy, the things I've learned from this dude!  So, grab some sweet tea and enjoy the read OR feel free to look around on the other pages.  I won't mind and neither will Cowboy.
SO HERE GOES- I first met Cowboy when I was 19 and he was 26.  My boss at the time decided to play matchmaker and told me he gave my number to a friend/client.  After describing this friend/client, I said to him "are you crazy?"  He's too old for me!  He described him as smart, well respected and said he comes from a good family. Well that's the kiss of death!  This could only end horribly.
Well that's just great!  He sounds like a total nerd that probably wears a pocket protector and toupee… ugh!
The next day he calls to invite me to lunch.
Of all days, it's raining which means my hair is a huge frizz ball and growing by the minute.  Oh well, I thought, I'll be lunching with a nerd, no big loss if it goes badly.
So there I was, sitting at my desk waiting for him when I looked up and saw a cowboy hat, boots and the BEST FITTING wranglers on any human…holy cow! Please Jesus let this be him, I promise to say my prayers every night twice if this could just be him.
HIM:  Hi Tammy, are you ready for lunch?  ME:   Absolutely, positively, YES!!
Thank you Jesus, you are my hero…did I mention the wranglers?!
Thirty years later this is what I know:
Cowboy is a simple, honest man.  His handshake is his word.  He believes in God.  He loves me.  He loves his family.  He's loyal to his friends (all 5 lol).  He's proud of his kids.  He loves me… a lot.  He's a hardworker.
AND HE STILL WEARS THOSE WRANGLERS